Outlook E-Mail Setup Guide
To set up your Email account on Outlook you will need to select 'E-mail Accounts...'. It will depend on your version of Outlook, it is likely that it is located under the 'Tools' tab at the top.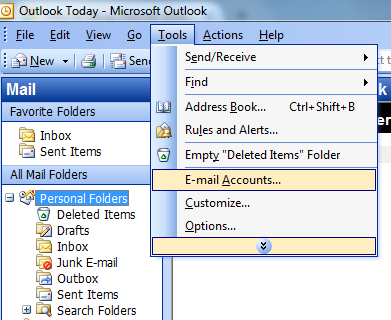 Then, select 'Add a new e-mail account' and click 'next'.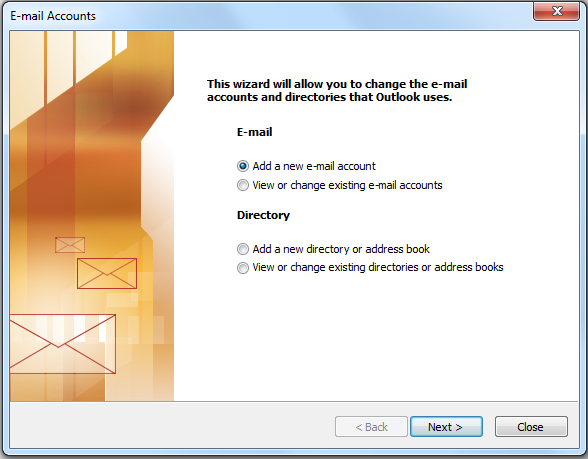 Now choose your server settings: you will probably want either IMAP or POP3.
POP3 - your emails are downloaded to your PC to view and only accessible on the device you have downloaded them to.
IMAP – Your emails are stored on the server and remain accessible using other devices as well.
To complete your setup click on 'Finish'